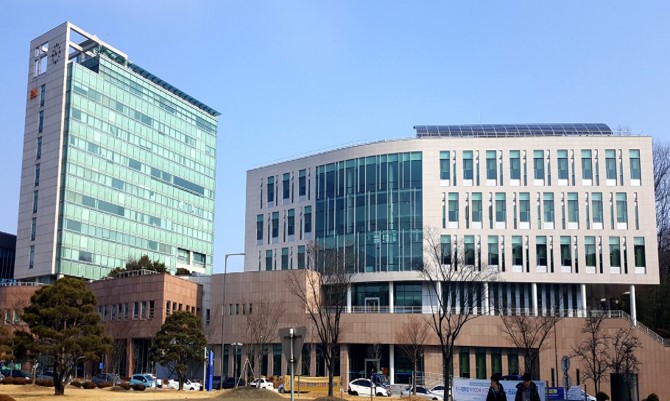 An endowment from the former Chairman of Mirae Industries, Moon Soul Chung, was used to establish the Yang Bun Soon Building in the Bio and Brain Engineering Department at KAIST. The opening ceremony for the building took place on February 8 and was attended by President Sung-Mo Kang, KAIST administrators, faculty, and students.


The Yang Bun Soon Building, named after the wife of Chairman Chung, is a new addition to the Bio and Brain Engineering Department complex. The five-story building was erected next to the 11-story Chung Moon Soul Building, which was completed in 2003 using a portion of his first endowment to KAIST. Chairman Chung donated approximately 30 billion KRW for funding a convergence research for IT and BT in 2001.


The new building was completed with financing from Chung's second endowment of 21.5 billion KRW in support of the fields of brain and cognitive sciences in 2014. The building will accommodate both lab facilities and lecture halls.


At the ceremony, President Kang thanked the Chungs for their continuing generosity to KAIST. He commended Chung for showing how entrepreneurs can fulfill their social responsibility by supporting Korea's future through donations and support.


(Photo caption: Chung Moon Soul Building (left) and Yang Bun Soon Building(right))