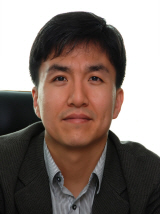 A research team led by Professor Kwang-Hyun Cho of the Department of Biology and Brain Engineering, KAIST, and Dr. Gi-Sun Kwon of the Korea Research Institute of Bioscience and Biotechnology succeeded in proving the mechanism behind the determination of cell life in relation to reactive oxygen species.
The results of the venture were published in the June 3rd edition of Science Signaling. The title of the research paper is "MLK3 is part of a feedback mechanism that regulates different cellular responses to reactive oxygen species."
The research team discovered that the molecular switch that determines the division of apoptosis of a cell was based on MLK3 feedback mechanism. MLK stands for mixed-lineage kinase.
Under sufficient stress, the mechanism instructs the cell to undergo the division but in an overly stressful environment, the mechanism stops the cell division and instead, induces apoptosis. This discovery is expected to be a breakthrough in illnesses related to the concentration of the reactive oxygen species (ROS).
At low concentration of ROS, the protein associated with cell division, ERK (extracellular-signal-regulated kinase), is activated while as the ROS concentration increases, JNK (c-Jun N-terminal protein kinases), responsible for apoptosis, becomes activated. Furthermore, through computer simulation analysis and mathematical modeling, in tandem with molecular cell biology experiments, the MLK3 based feedback mechanism was the fundamental molecular switch that determines the balance between ERK and JNK, and ultimately the cell's responses.
Professor Cho commented that "the contradicting cell responses to ROS had remained a mystery, but with the system biology, an approach in which information technology and biotechnology converge, such riddles can be resolved. We expect that the proven mechanism will be used to overcome aging or cancer growth as a result of ROS in the near future."
Picture shows the process of identifying cell responses caused by reactive oxygen species.