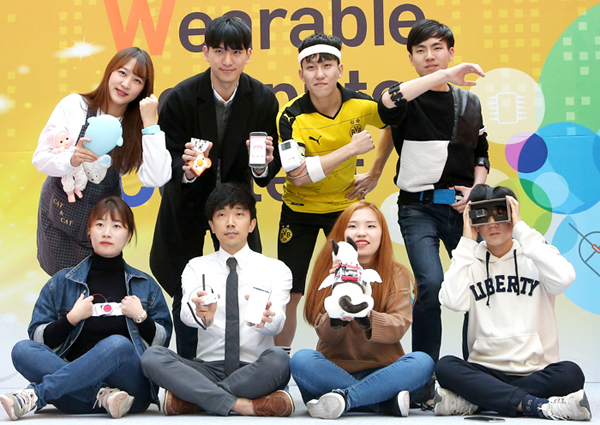 KAIST is hosting the 'Wearable Computer Contest (WCC) 2017' as a part of the Daejeon Science Festival from October 21 to 24 at Expo Park. This is the 13th contest in which college students can manufacture wearable computers on their own by combining their innovative ideas with state-of-art technology.

The total of 60 teams will participate in the contest. The winning team will receive a prize from the Minister of ICT and Science with a 3,000,000 won cash prize. 'Wearable computers' are devices worn on clothing so that users can have easier access to a computer. Recently, devices linked to smart phones are drawing significant attention because they allow users to conveniently experience various internet-based services.

"More recently, industries have shown a great interest in Artificial Intelligence as well as wearable computers. The Wearable Computer Contest will play a leading role in discovering talented people for the preparation of the Fourth Industrial Revolution," said Professor Hoi-Jun Yoo from the School of Electrical Engineering, KAIST as well as the committee president of the WCC. "Daejeon will become a hub that encourages youths' creativity for developing future technology," he added.

With the mission of using Virtual Reality, this contest will showcase creative entries that applied VR devices. For more information about the contest, please visit the event website at http://www.ufcom.org.